The woman opened her front door and got right to the point, "Why are you looking at my house?"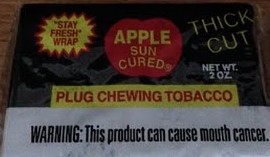 I had just put a plug of Apple chewing tobacco in my mouth because I hadn't intended to try to interview her until later. When I chewed Apple I had to spit, so I didn't chew it indoors.
But I knew from the tone in her voice it was now or never — she was an older black woman; I was a young white guy. 
So I introduced myself, told her I was a reporter for The Charlotte News, told her what I was working on, and asked if could I come in and talk to her.  She said yes, but reluctantly it seemed to me.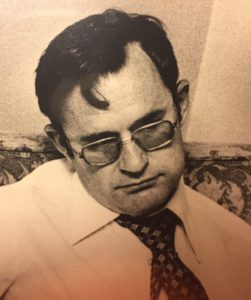 I was investigating a federally funded neighborhood improvement program.  I knew that some inspection reports had been falsified, causing the government to pay contractors for work they had not done, and I was gathering more evidence.
I sat on the sofa in her living room and asked about the work that had been done on her house, but I was getting nowhere. She gave me one word answers and seemed uncomfortable with me being there.   I was pretty uncomfortable myself –I was about to spill tobacco juice down the front of my white shirt.
I had to spit.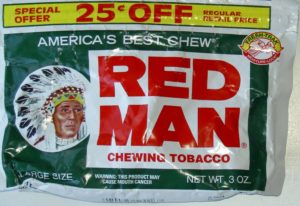 Indoors I chewed Red Man.   If I had to, I could swallow Red Man tobacco juice, especially if I had some coffee to dilute it.  But not Apple. No way. Gradually I began tilting my head back, trying to keep my mouth parallel to the floor so tobacco juice wouldn't run out either corner of my mouth when I was talking. But you can only do that for so long. When your mouth is full the juice has to go somewhere.
Finally I told her: "I'm sorry, ma'am. I've got to go spit out this tobacco."
"Why, law, reach under that sofa and get my spit can," she said.
I did. What a relief.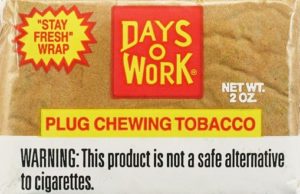 "Have you ever tried Days Work? she asked, pulling out her brand.
"No, ma'am," I said.
"Would you like to?"
"Yes, ma'am."
And she handed me some, and a knife, and I cut myself a plug and put in my mouth.
After that I could do no wrong.
"Come on back here and let me show you the mess they left in my bathroom," she told me.

NOTE: I chewed for about 10 years, I guess, until I heard a story that rattled my cage. I quit that day — right then.  I posted a story about that, called "You did WHAT?," on Dec. 9, 2016.
Coming Monday: Smarts Win