Underdog Pittsburgh won Super Bowl IX 16-6 and when it was over it seemed to me that all 80,997 fans at Tulane Stadium  tried to exit by the same gate — my gate.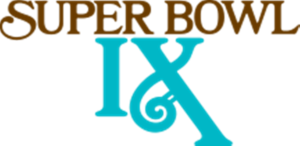 Brother Dave and I were jammed together tighter than Dick's hat band, like Saturday night on the midway of the N.C. State Fair, times two.
Dave and I emerged from the stadium side by side but we didn't stay that way long. His stream of people was slightly faster than my stream. In a minute we were a few yards apart, then 20 yards –there was nothing I could do — and then he was gone.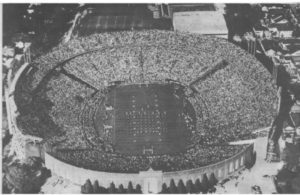 This was a problem, because I didn't know the number on our charter bus.  I hadn't paid attention when the number was announced because I didn't think I needed to. I was with Dave. But maybe I could figure it out. I mean, how many buses could there be?
How many? Try hundreds. No, try hundreds and hundreds.
Rows of chartered buses were lined up around the stadium and I had no idea which one was mine.
There was a municipal bus strike in New Orleans at the time which meant no city buses and no cabs, at least, none at the stadium. At that point I had two choices: sit down on the sidewalk and boo-hoo or walk umpteen miles back to our hotel in downtown New Orleans.
I started walking.
Coming Monday: The Epitaphs