Jack, our mentally handicapped son, had been down at the community pool watching television on a small, portable TV when my wife, Donna, scooped him up and headed for Sears, to return some paint.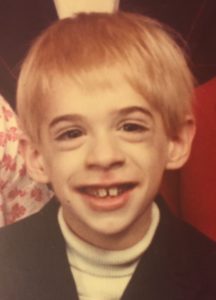 She allowed Jack to carry his TV into the store, sort of like a Mom who lets a kid hang on to a special blanket.
At Sears she found someone who could tell her where to return the paint. It was just a few steps away and, for a second or two or three she turned her back on Jack.
When she turned back to get him she saw a commotion, a knot of people gathered around the spot where she had left him.
They looked confused — dumfounded, actually.
Jack had unplugged a cash register, plugged in his TV, and was watching "The Price is Right."
Coming Friday: Can You Spell Kat?