Hearts is my favorite card game but I play Rook every once in a while, usually at a family reunion or, in this case, at Snowbird.  And, truth be told, when my niece, Pam Stith, is my partner we usually win.
I don't like playing with the 2's, 3's, and 4's, but my son, Mark, and his friend, Conan Shearer, wanted to play with all the cards so Pam and I said OK, make yourselves happy.  Those cards don't matter a whole lot anyway; when you play Rook nothing much matters but the Rook itself. 
Pam is a really good player and if we got the Rook as many times as they did, anywhere close to as many times, we'd win, regardless of how many cards we played with. Of that I was pretty certain.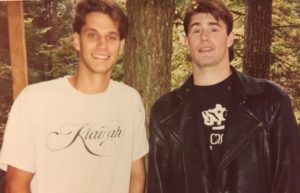 But we didn't get the Rook at all. They got it all three hands and won the game with over 500 points to our whatever.
So, I said, OK, let's take out the 2's, 3's, and 4's and play again. And we did.
This time they got the Rook four of the five hands it took them to reach 500, and won again.
That's when Conan said to me, as politely as can be, "Would you like to take out some more cards?"
Postscript: Shearer graduated from UNC and then earned an MBA and Master of Science in Information Management from Arizona  State University. He is now an executive at Exxon.  Whether he still gets the Rook seven out of eight hands is unknown.
Coming Monday:  Something Like?

NOTE: Went to Snowbird again last week [Nov. 1-5], 11 of us, friends and family. Pitched some shoes, played some Hearts –but no Rook– and ate like royalty.