Anne hung up the phone and called Tim, a young attorney in her circle of friends at First Baptist Church in Charlotte.
It was after 5 but Tim was still in his office, working.
"I know where Bob is," she told him. "I have an address."
Tim said he needed a couple of hours to think about what they ought to do, that he would call her back.
Tim verified the address Anne had given him, in Houston, TX, and considered their options. He filled three yellow pages with notes, airline schedules — and discarded plans. And then, at 9:30, Tim canceled his appointments for the next couple of days and dialed my brother's telephone number.
Brother Dave was a pilot and he owned a plane.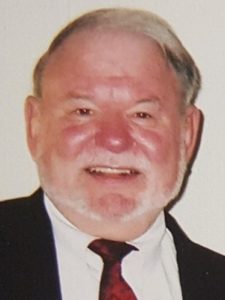 Dave had been up since 5 a.m. He had put in a day at his "box shop," Queen City Container, and was about to go to bed. But he took the call. He knew Tim –Dave also belonged to First Baptist — and Anne. And he knew Anne's ex had taken their son and disappeared.
"I thought you might like to go with us to get Britt, or rather allow us to go with you to get Britt," Tim said.
"Do you mean sometime this week?" Dave asked.
"I mean tonight, right now, in the next hour or two."
Dave had one question: If they could find the boy, and grab him, would that be legal or illegal?
"A little bit of both I suppose but it's something we should do," Tim said.
"Deal me in," my brother said.
Continued tomorrow.